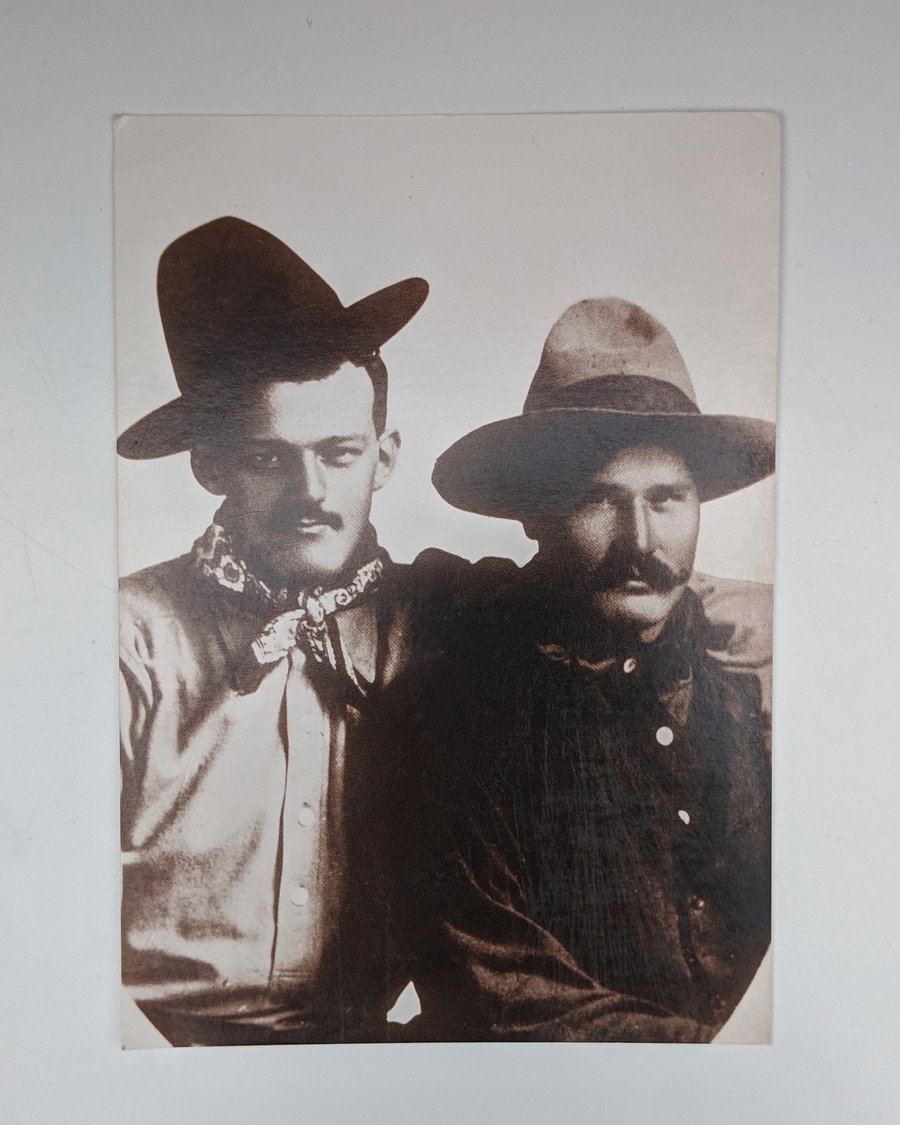 Miner and investigator postcard
£

1.00
BRAND: miscellaneous
"Bill Keys - rugged homesteader, miner and cattleman - settled and prospered at Desert Queen Ranch, now part of Joshua Tree National Park. Bill was a life-long friend of Death Valley Scotty, who enlisted Bill's help in keeping investigators from discovering that Scotty's 'rich mine' was a worthless hole. In an early photo, Bill (right) poses with investigator Alfred MacArthur. Photographed circa 1908."
Details:
• Purchased in Los Angeles
• Secondhand
Shipping:
• UK: £1.50 (1 – 2 working days after despatch*)
• International: £3.50 (2 working days – 4 weeks after despatch*)
*View the full shipping information on the info page. Please get in touch for faster delivery options.
Order by Thu 19 Dec for UK delivery by Mon 23 Dec.

< Life Goods